Keynote speaker
DRAGAN PRIMORAC
Prof. Dragan Primorac is a pediatrician, forensic expert and geneticist. Professor Primorac is the first recipient of the title "Global Penn State University Ambassador". Currently he serves as the Chair of the International Affairs Committee of the American Academy of Forensic Sciences and as professor at Eberly College of Science, The Pennsylvania State University and Henry C. Lee College of Criminal Justice and Forensic Sciences, University of New Haven, in the United States and as professor at Medical Schools in Split, Rijeka and Osijek as well as at Department of Biotechnology, University of Rijeka, in Croatia. In October of 2016. he was appointed as a visiting professor at the College of Medicine and Forensics, Xi'an Jiaotong University, People's Republic of China. He was mentoring 11 PhD students and 2 students during their master's degree process.
He authored close to two hundred scientific papers and abstracts in forensic genetics, clinical and molecular medicine, population genetics, pediatrics, genetic legacy of Homo sapiens, science and education, forensic science, personalized medicine, etc.. Prof. Primorac is one of the pioneers in DNA identification of skeletal human remains found in mass graves. Currently he is pioneering application of the personalized medicine paradigm in clinical practice. His interests are in the field of personalized medicine, genetics, metabolic bone and cartilage disorders, regenerative medicine, population genetics, etc. Prof. Primorac was invited speaker at more than 100 conferences all around the world. His work was published in most cited journals including Science and Nature and his papers have been cited close to 5000 times (Google Scholar) while h-index is 29. Currently, he is a team leader of the Croatian partner in the international consortium within EU FP7 project entitled "Multi-dimensional OMICS approach to stratification of patients with low back pain", worth 7.6 million euros.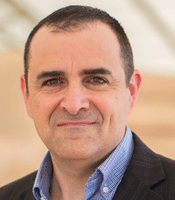 CHARLES J. FARRUGIA
CHARLES J. FARRUGIA is Malta's National Archivist. A Commonwealth Scholar, Dr Farrugia holds an Honours Degree and a Masters Degree in history from the University of Malta, a Post Graduate Diploma in Records Management from the University of Northumbria at Newcastle, and a MA in Archives and Records Management from University College London. His doctoral study focuses on the application of culture performance maturity models to national archive instituitions. He is also a member of the Society of Archivists of the U.K. Farrugia is also a lecturer in archives and records management at the University of Malta, where he was the founder of archives training in 2005. During his professional and academic career Charles has delivered lectures on archival themes in a number of foreign institutions world-wide. He has served for nine years as Chairman of the Association of Commonwealth Archivists and Records Managers (ACARM) and currently serves also as the Chairperson of the Executive Board of the European Regional Branch of the International Council on Archives (EURBICA). He concluded his doctoral studies at the University of Aberystwyth and successfully defended his thesis about EU national archives and the application of maturity performance models on them. Dr Farrugia has published extensively about archives management and locality history.